Today, time is the most important factor of disruption in learning science and skills. So that most of the people are far away from this important matter despite the strong and urgent need to have knowledge and skills related to their field of work due to not having enough time and being too busy. Therefore, with the suggestion and recommendation of friends and colleagues of the group, we finally decided to make our educational brochures available to the public in the form of our useful free courses.
We hope that the created collection will be noticed and used by you dear ones and inform us of your opinions, suggestions and criticisms in the continuation of the work.
Sincerely
Mehdi Raisi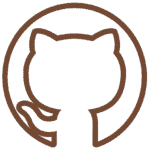 Today, GitHub is one of the most widely used repositories for storing and exchanging work data and information around the world. So that learning to use it is known as one of the greatest necessities of professional activity. Therefore, we decided to prepare a training course to learn the important and widely used skills of Git and Github by the name of git and github usefulll commands.
In this training course, we have provided some of the most important and practical GIT and GitHub commands for quick reference to do more professional work.
Continuous use of these trainings will make you achieve professionalism in doing your work in the shortest possible time.
We product web and mobile applications using outstanding experience our experts.
Over the last years, a good number of clients have downloaded our products in all of the world like convertors or navigation tools or anything alse.
Since the beginning our goal was to help people have new software applications by using easly so that every body can use them by the less knowledg ability.
producing products which are helpful for all, that making world a better place, for everyone.
We are very happy that we have been able to meet the needs of millions by providing mobile softwares in all of the world.
And having it downloaded hundreds of times a day lets us hope we are on the right way and we are happy about it.
We have producted hundreds of useful and easy to use applications
that more than one hundred of thousand of clients have downloaded and using them by easily in all of the world .
We know what we do.
So We are inviting you to have a good experience with us.